Clean. Ethical. Luxurious.
For those with an unwavering appreciation for luxury experiences and a deep love for ethical, sustainable products.
Explore the profound connections between art, beauty, culture, and lifestyle with DNF. Every piece we share with you is rooted in culture, resonating with our collective pursuit of abundance, blessings, healing, and growth. Whether you seek a moment of tranquility, or an expression of your unique style, we are confident that you will find just what you have been looking for within our exquisite offerings.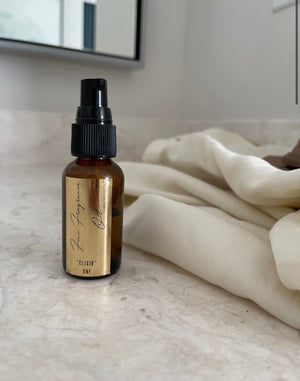 Order Updates: Restrictions & Shipping Delays
Thank you for visiting DNF. We are grateful for your support. Our orders may incur processing and shipping carrier delays due to vendor restrictions and high volume but we will continue to do our best to get your product to you as quickly as possible. DNF's Standard Shipping Policy outlines an estimated 2-4 business days (M-F) for order processing and an additional 5-7 business days (M-F) for fulfillment. 
Longer delays may be incurred for INTL orders. If longer wait times are expected, we will notify you directly via email or message, but we encourage you to contact us with concerns at: info@shopdnf.com. Please note that some products are subject to change prices due to supply chain issues but we will continue to ensure that it minimally affects you. Thank you for your continued support!